18th Annual International Festival
– 国際フェスタ(KOKUSAI FESTA)
By Andrew Dempster

[pdf,20KB,1page]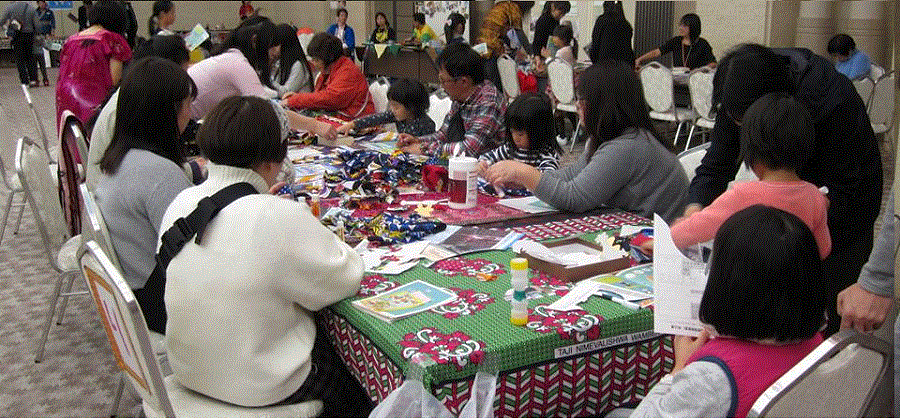 Autumn is finally here and with it has come an air of excitement in the International Relations and Cooperation Division at the Hiroshima Peace Culture Foundation as plans for the International Festival start coming together. Sunday the 19th of November sees the 18th Annual International Festival. Dedicated to the city's links with countries and cultures from around the world, the International Festival will be held from 10am in and around the International Conference Centre Hiroshima (ICCH), in the Peace Memorial Park.
My name is Andrew Dempster, the newly appointed Coordinator for International Relations (CIR) at the City Hall and the Hiroshima Peace Culture Foundation. This will be my first year participating in the International Festival; hopefully the first of many! I will be staffing my own stall dedicated to Scottish tartan where you can find out all about traditional Scottish attire and have a go at designing your own tartan! However this is just a taste of what the festival has to offer: from traditional Chinese paper crafts to a seminar on an eco-tour to the Galapagos, the International Festival showcases the work done by internationally focused volunteer groups and corporations.
With food stalls featuring dishes from around the world on the green belt in front of the ICCH, an International Bazaar, and outdoor stage performances, the festival has something for everyone. For some events, such as ikebana (flower arranging), kimono wearing, and the English tour guide seminar, reservations are required in advance, so if you're interested give the International Relations and Cooperation Division a call on 082-242-8879 or send them an email at internat@pcf.city.hiroshima.jp to reserve your place!
There is also a ton of information available for foreign residents, and if you find yourself in need of advice about life in Japan, visas, child rearing and so on there is a free consultation service.
Last but not least, don't forget to sign the Petition Drive for the Abolition of Nuclear Weapons!
International Festival Facebook Page: https://www.facebook.com/international.festival.hiroshima Webpage:http://www.pcf.city.hiroshima.jp/ircd/